6 TikTok home hacks that are worth trying (or not!)
6 TikTok home hacks that are worth trying (or not!)
Last Updated 23/09/22
Finding inspiration to switch up your home improvements has never been so easy, thanks to the social media phenomenon of #HomeHacks and #DIYHacks.
With the rise of TikTok, there are an abundance of quirky and clever hacks to try around the house, but which of these viral home trends are actually worth the effort to save your pennies?
We've scoured through trending hashtags to reveal (and debunk) whether these six home hacks are worth the hype or could be doing more harm than good.
Do
Use empty toilet rolls to line up eyelet curtains evenly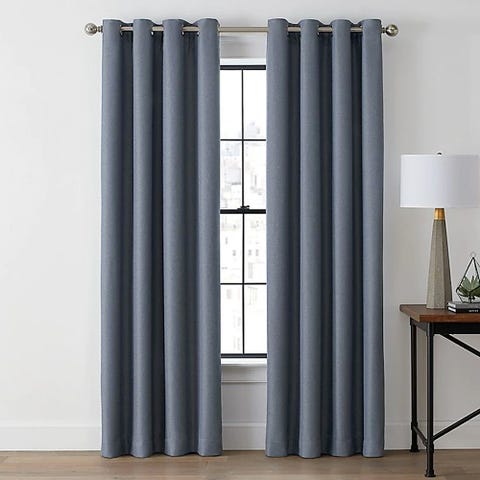 Have a stack of empty loo rolls cluttering up your bathroom? Some savvy TikTokkers have shown how these can be added to your curtain rails, spacing out the pleats so they hang evenly instead of being bunched up or spread out – giving you an Insta worthy look.
And the best thing is, this trick is easy and free to do, upgrading your existing curtains and using something you probably already have lying around. So don't just chuck the cardboard tubes in the recycling bin, this trend could be worth a try. Even Mrs Hinch swears by this nifty hack!
Image from Good Housekeeping
Use toothpaste to help screw nails into the wall
Toothpaste is a household essential — it's cheap and you always have some in the bathroom cabinet, making it the perfect tool for a home hack. As well as cleaning your teeth, it can be super handy to help align furniture and paintings exactly onto the wall.
Dab a small drop of toothpaste onto the part of the furniture or picture you need to align with the wall, and then place the frame against the wall where you want to hang it. When you remove it, you'll find a residue of toothpaste will mark the exact placement. A fast and easy trick that will guarantee you avoid hammering any extra holes in.
Image from Family Handy Man
Use a paint edger to avoid using tape when painting
Struggling to paint sides smoothly and not getting the results you want with frog tape? Invest in a paint edger tool to create seamless edging without needing to waste huge rolls of tape. These are reasonably affordable, costing as little as £12.99, which could work out as a saving compared to tape, as it's washable and reusable.
Dip the tool into your paint and gently pull it down your wall in the tricky corner. It will create a smooth, even line all the way down, taking some of the hassle out of painting. An effective and low-cost alternative that saves time and waste.
Image from The Spruce
Don't
Spray air freshener to clean the radiators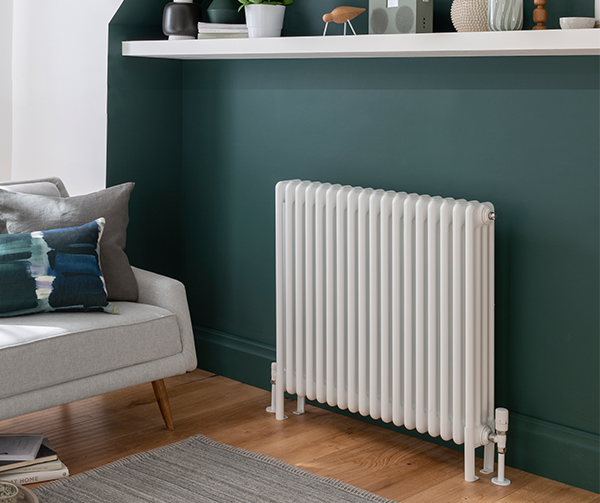 There are lots of hacks to keep your home smelling fresh, but some are risky than others. For example, spraying a can of air freshener inside or on radiators could sound like a good idea to push the dust out, while the fresh, clean smell lingers.
But be warned, this is likely to cause a fire hazard as air fresheners are highly flammable and the label on the bottle clearly states that you should 'keep away from heat, hot surfaces, sparks, open flames' which applies to radiators.
To stay safe, stick to using warm soapy water to clean a radiator and use the air freshener separately.
Image from The Radiator Company
Paint your floor tiles
Painting floor tiles may be the cheapest way to redecorate without needing to get a tradesperson in. However, it could potentially damage your floors.
While the result may look pretty, not all paint is durable enough to handle the natural wear and tear caused by everyday use.
This will make it patchy, and potentially chip your surface, which could be a tripping hazard. If it gets damaged, you could have to replace the entire floor which could cost thousands of pounds. Consider a safer alternative such as peel and stick tiles to quickly and easily switch up the look of your floors.
Image from Harvey maria
Remove the flow restrictor from the shower head
No one likes a slow trickling shower and with a tight budget, it might be tempting to try some amateur plumbing to solve the problem, but this particular hack could cause more harm than good.
Some TikTokkers have suggested removing the plastic flow restrictor from the shower head, but this could cost you. For a start, screwing into the shower head to remove the restrictor could cause damage to the shower mechanism if it goes wrong. The flow restrictor is also there to reduce cost of water and energy bills, so by removing it, you could see your bills shoot up at a time when costs are already on the rise.
Instead, it would be best to get a professional who could build a shower pump, or invest in a safer alternative such as a high pressure shower head, which can cost as little as £10.99 and help guarantee a good amount of water flow.
Image from Kitchen Infinity
It's great to have access to so many quick, easy and often affordable hacks at your fingertips, but while some are worth trying, always do your research.
Like with anything you see on the internet, if you are unsure, it's best to seek professional advice.
Click on the buttons below to read more content about home improvements: